Warrant Scam Alert-Be Cautious
03/30/2021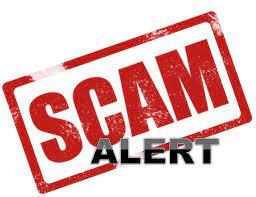 Faulkner County Sheriff's Office is asking residents to be on alert for a scam. We have had several reports being made, of someone calling residents and advising they have warrants. If the warrant is not paid, they will be arrested.
The callers are using names of Deputies who currently work for the Sheriff's Office, to make the scam more legit.
The callers will ask residents to send gift cards, such as Wal-Mart, pre-paid visa cards, iTunes, Kroger and some have even asked for cash. If you receive a call like this please do not give out personal information.
We also want to advise residents it is not a normal practice for Deputies or Employees of the Sheriff's Office to call an individual, unless you have reached out to us first and left a contact number.
An important thing to remember is, if it sounds too good to be true than it probably is. If you get a call and you are not sure if it is legitimate, please contact us at 501-450-4914 or our Non-Emergency Number 501-328-5906.