Patrol
The Patrol Division is currently lead by Patrol Commander Lieutenant Chad Wooley. He leads a staff of twenty nine (29) Patrol Deputies
Lieutenant Chad Wooley was born and raised in Faulkner County. He began his career in law enforcement in 2006 as a Faulkner County Reserve Deputy.
In January 2007, Lt. Wooley started full time with the Sheriff's Office and was promoted through the ranks of Corporal and Sergeant within the patrol division.
Lieutenant Wooley was promoted to the Criminal Investigate Division(CID) in 2011. While in CID Lt. Wooley was promoted to Sergeant and continued onto CID Lieutenant.
In June 2019 Lt. Wooley was transferred the Patrol Lieutenant.
Lt. Wooley currently commands the Faulkner County Special Response Team (SRT) which he has served on since 2013.
In addition to Lieutenant Wooley, the Patrol Division consists of the following shift commanders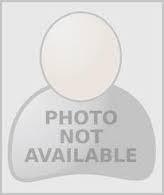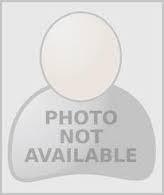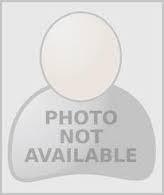 Sgt. Kenneth Hollis Sgt. Steve Sumner Sgt. Crystil Hollis

Patrol deputies are responsible for answering and handling all complaint calls and calls for service or assistance from members of the public dispatched via the Faulkner County Emergency Communications Center. They are responsible for patrolling all county roads and providing a visible presence as a proactive measure to help deter crime. Deputies patrol and enforce state laws and county ordinances throughout all areas of Faulkner County. Faulkner County is divided into four (4) rural patrol zones, with daily zone assignments being made by the shift supervisor. Deputies respond to complaint calls, crimes in progress, take reports, serve warrants, investigate accidents on county roads, and perform a wide array of related duties. They also provide assistance to other law enforcement agencies in Faulkner County and surrounding areas when called on. Sheriff's Deputies have concurrent criminal jurisdiction throughout both the incorporated and unincorporated areas of the County with Constables and Municipal police Officers.
Deputies within the Uniformed Patrol Division are supplemented by part-time and reserve deputies as needed and when available. Three shifts maintain 24 hour a day patrol protection. In addition to their primary duties, deputies also fulfill other requests such as Extra Patrol requests for those citizens that are away from home for an extended period, victims of residential burglaries or elderly and live alone.
For more information regarding Patrol Services please contact Lt. Chad Wooley at 501-450-4914 ext.232 or by email at chad.wooley@fcso.ar.gov or if you have any information about a crime, you can email info@fcso.ar.gov.