CID
Lt. Eric Woodward
eric.woodward@fcso.ar.gov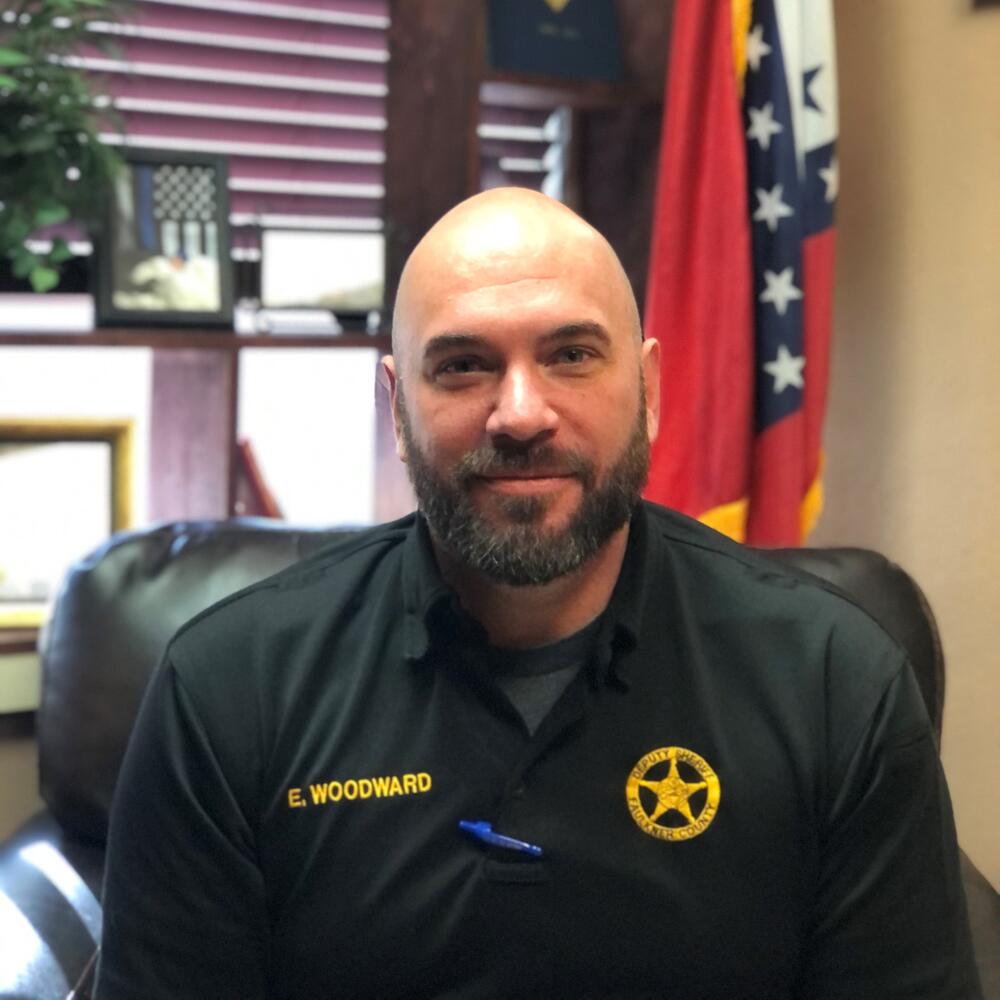 Lt. Woodward was raised in Lynn, AR, and he has lived in Faulkner County for most of his adult life. After studying at ASU in Jonesboro, Lt. Woodward started at the Faulkner County Sheriff's Office in 2008 as a Detention Officer. He moved to the patrol division shortly after, and he was awarded FCSO Deputy of the Year in 2013. In 2014, he transferred to the Criminal Investigation Division as an Investigator. He currently has over 1,200 hours of law enforcement training including SWAT Operator, Crime Scene Technician, Internet Crimes, Crimes Against Children, and Supervision. During his free time, he likes to travel, mountain bike, and spend time with his wife and family.
Sgt. Chad Pruett
chad.pruett@fcso.ar.gov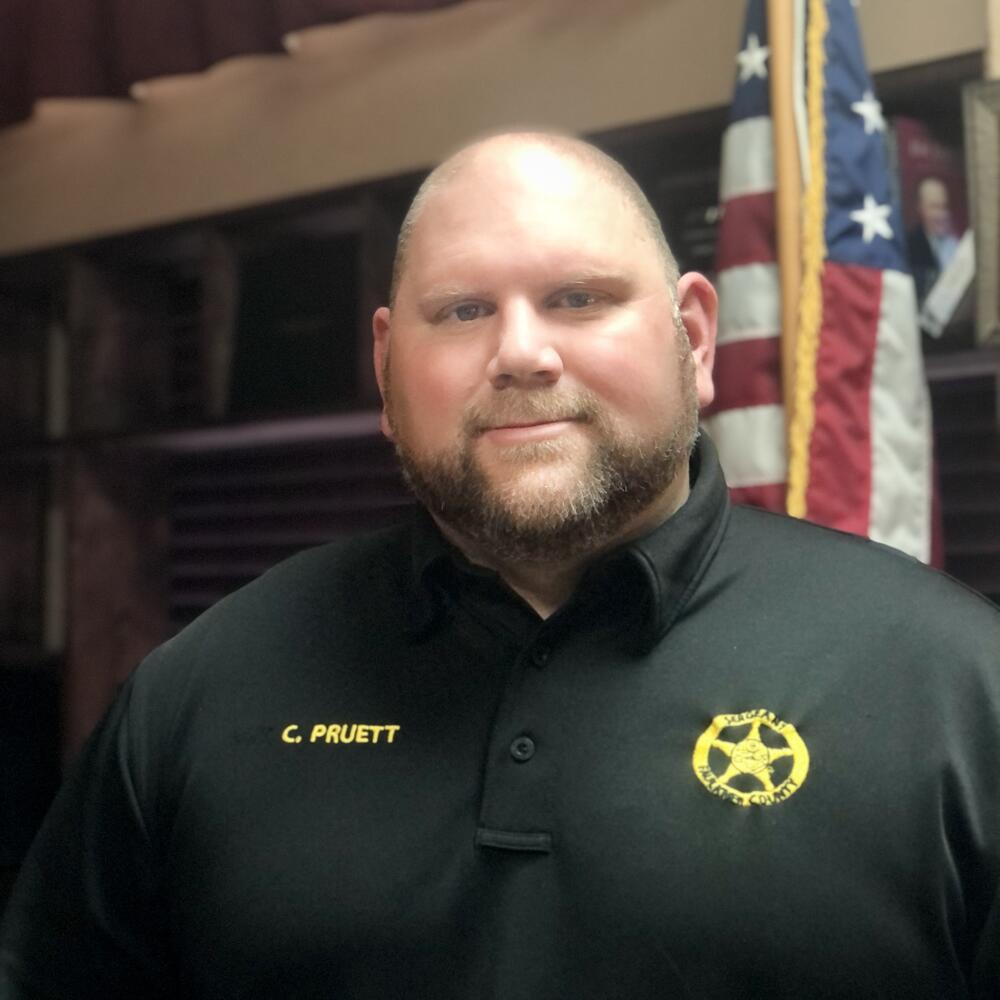 Sergeant Chad Pruett was born in West Memphis, Arkansas, but has spent almost his entire life as a resident of Faulkner County. He is graduated with honors at Vilonia High School where he dedicated most of his time to agriculture.
In 2000, Sergeant Pruett received his Master Welder Degree from Tulsa Welding School. Sergeant Pruett spent nine years in the auto manufacturing industry at the Conway bus plant and five years in trucking during the Arkansas oil and gas boom.
He says he found his purpose in law enforcement in 2013 at the Faulkner County Sheriff's Office. "Working as a jailer humbled me. I wanted to be a Deputy, but starting at the bottom and getting that perspective definitely helped me grow as an officer." Sergeant Pruett joined the Faulkner County Special Response Team (SRT) in 2015 and is currently assigned as the Assistant Team Commander.
During his time off, he enjoys sharing his love for deer hunting, video games, and motorcycles with his loving wife and two sons, and helping his parents with their cattle farm.
Criminal Investigation Division
501-450-4917
There are three sections that make up the Criminal Investigation Division.
Criminal Investigations
The Criminal Investigation Section is staffed by Lieutenant Eric Woodward, Sergeant Chad Pruett, Narcotics Investigator Kevin Neal, Investigator Nathan Kelley, Investigator David Ross, Investigator Shane Lee, Investigator Timothy Johnson, Investigator Brittany Harmon, Investigator Steve Sumner, and Chelsea McDaniel, Sex Offender Coordinator, Evidence Custodian, and Administrative Assistant for the Criminal Investigations Unit. Andrea Heath serves as the receptionist for the Criminal Investigation Division.
Once a uniformed deputy completes a report, it is reviewed by CID Command Staff. Once it is determined to be a felony case, it is assigned to an investigator.
The Criminal Investigation Division is responsible for evaluating and processing the disposition of evidence that is recovered from crime scenes. They conduct interviews with the victims, suspects, and witnesses. They are also responsible for preparing affidavits for arrest warrants and search warrants as well as many other duties.
The Investigation section has been assigned over 1,000 felony cases resulting in numerous convictions.
Narcotics
The Narcotics Section is staffed by a FCSO Investigator and two full time 20th Judicial District Investigators, but all the Investigators are trained in Narcotics.
Combating the manufacture and distribution of narcotics is also a top priority of the Criminal Investigation Division. The Sheriff's Office relies on its own resources and the Narcotics Section to deal with the ever present problem of narcotics and other illicit drugs in Faulkner County.
Information Technology
The Information Technology section is staffed with one full-time position who is responsible for supporting and maintaining the Sheriff's Office computer network. Currently, the IT Section supports approximately 200 users, 20 Servers and 250 computers and devices. The IT Section is also responsible for providing services to the entire Sheriff's Office such as corporate email, internal websites, document/records management, mobile data terminals for patrol deputies, and many other task and needs as they arise.
Due to the demand for technology, the Sheriff's Office network has grown from one server and approximately 20 users in 2007 to the current 20 servers, 250+ devices, and 200+ users. The IT section works hard to continuously introduce new technologies to the Sheriff's Office to assist in making jobs more proficient.
If you have any information about a crime, you can contact the Sheriff's Office at 501-450-4914 or info@fcso.ar.gov.