Level 3 Sex Offender Arrested
11/13/2020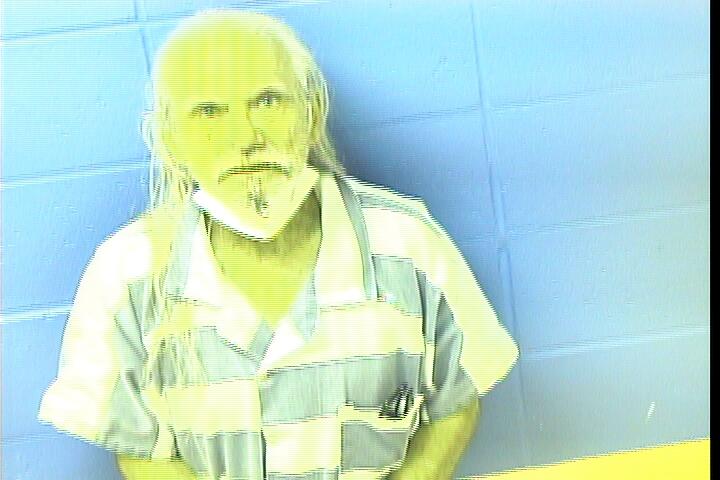 Samuel Hess, 74, of Guy was arrested on November 10, 2020 after an investigation that began on November 9, 2020. Samuel Dean Hess is a level 3 sex offender. This offender was convicted of Molestation of a child on 2-20-97. The offense involved the offender engaging in sexual contact with a friend's 9-year-old daughter while camping.
On October 9, 2020, Mr. Hess was released from the Arkansas Department of correction for a conviction of Failure to comply with registration and reporting requirements stemming from a 2016 incident where Mr. Hess left Arkansas and traveled to Michigan without notifying law enforcement of that move.
When Mr. Hess came into the office on October 12, 2020 to update his information he provided an address on Church St. in Guy, AR. Due to him being a level 3 and the residence being within 2000ft of a public park and approximately one city block of a primary school he was declined to be allowed to live there. He was advised not to be at that residence.
Mr. Hess called the next day and wanted to check at address in Greenbrier, AR. Upon check of the address, Mr. Hess was declined to live there as well due to the address being too close to the city park with the new splash pad. He then appeared in the office inquired about placing a tent on Castleberry Rd. but could not provide an numerical address and nor could he provide anyone he knew that was owner of the land that he was wanting to stay. He was provided him with 5 extra days to locate a residence.
Between the time that he couldn't provide an address and October 26, 2020, Guy Police department had been in contact with the Faulkner County Criminal Investigation Division regarding Mr. Hess being present at the home on Church St. that he was denied permission to be live.
On October 26, 2020, He came into the office and stated that he didn't have any luck locating a residence. On this date Mr. Hess was registered as homeless status and he was advised that he could not be "homeless" at the Church St. address in Guy nor the address in Greenbrier. He was told he had to come check in with the sex offender coordinator once a week and complete his Verification of Residency every 30 days while he remained registered as "homeless".
On October 29, 2020 Mr. Hess came into the office and registered at the address of to 72A Autumn Hills Rd. Greenbrier, AR 72058. Again he was explained that he could not be staying with family on Church St. in Guy, AR or at the Greenbrier address secondly provided.
On November 9, 2020, Sex Offender Coordinator, Vanda Phillips, received a call from Guy Police Chief, Chris Humphrey and he was inquiring where Mr. Hess was registered. He was provided with the address that Mr. Hess registered and he stated that Mr. Hess has been staying at 20 Church St. in Guy with his son. Chief Humphrey told me that he witnessed Mr. Hess there on Wednesday November 4, 2020, Thursday November 5, 2020, Friday November 6, 2020, and again on Monday November 9, 2020. He advised that when he drove by on Monday November 9, 2020, Mr. Hess seen him and quickly went into the residence from outside. Chief Humphrey advised that he has witnessed him there at different times of the day each time. On this same date, Investigators went to the registered address where the offender was suppose to be residing and no one was home at the time of the visit. Neighbors were contacted and verified that they had witnessed Mr. Hess at the address a couple of times but that it had been "a week or so" since he was seen at the address.
Again on November 10, 2020, Chief Humphrey called and stated that Mr. Hess was outside the residence again at that time. Chief Humphrey took Mr. Hess into custody and he was transported to the Faulkner County Sheriff's Office where he will be charged with the following charges:
Charge 1: 12-12-904 (a)(1)(A)(ii) Failure to comply with registration and reporting requirements (Class C Felony)
Charge 2: 5-14-128 Registered Sex Offender living near school, public park, youth center, or daycare prohibited (Class D Felony)
Charge 3: Habitual offenders 5-4-501 (d)
(D) For a conviction of a Class C felony, a term of imprisonment of not less than three (3) years nor more than twenty (20) years;
Mr. Hess is currently awaiting first appearance at the Faulkner County Detention Center Unit 2.
If you know of a sex offender not in compliance or if you have questions regarding a sex offender or sex offender laws, please call Sex Offender Coordinator, Vanda Phillips at 501-450-4917 or e-mail her at vanda.phillips@fcso.ar.gov or you may submit an anonymous tip at www.fcso.ar.gov