FCSO is Asking For The Public's Help
07/23/2020
Updated on 8/3/2020:
Thanks to the public's help, Terrance "Terry" Hawk has been arrested and will be extradited to Colorado Springs, CO. He has a valid Sexual Assault warrant. Hawk is currently being held at Faulkner County Detention Center Unit 2.
*******************************************************
The Faulkner County Sheriff's Office is asking for the public's help! Terry Hawk is a registered sex offender; he was registered with Wyandotte County, Kansas.
On June 19, 2020, he informed Wyandotte County he was moving to an unknown address in "the Conway, AR area". He stated he would be arriving at his new destination on June 21, 2020. Mr. Hawk has failed to make contact with any local law enforcement agency here in Arkansas as of this date. It is possible he is in the city of Conway, in the surrounding area of Conway within Faulkner County, or he never came to the Conway area at all. He is listed as "transient" in Kansas.
He is wanted for questioning for failure to comply with registration and reporting requirements, a Class C Felony. These photos are the last known photos taken of Mr. Hawk. He may have a full beard or be clean shaven.
If you know Mr. Hawk, his whereabouts, or how to get in contact with him please contact the Faulkner County Sheriff's Office Major Crime Unit and speak with Sex Offender Coordinator Vanda Phillips at 501-450-4917 or e-mail her at vanda.phillips@fcso.ar.gov. You may also submit an anonymous tip at www.fcso.ar.gov
Terrance Hawk, also known as "Terry Hawk"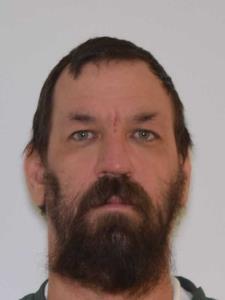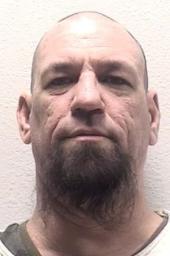 DOB: 05/12/1972
Race: White
Sex: Male
Eyes: Green
Height: 6 ft 3 in
Hair: Brown
Weight: 240 lbs