Level 3 Sex Offender Arrested
05/28/2020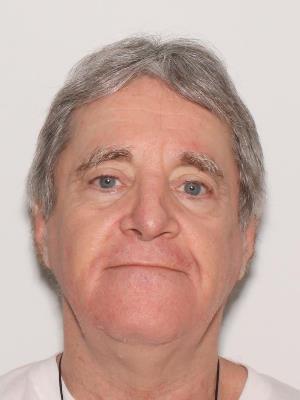 On 11/12/19, Mr. Robert Brown registered after moving to Arkansas from Michigan. Mr. Brown was explained in detail and documentation provided to him that if he were to be assessed at a level 3 or 4 in Arkansas that he would have to move from his registered address due to a school being within 2000 feet of the home.
On 3/25/2020, Mr. Brown's assessment was received and he was assessed as a level 3. Mr. Brown was contacted by phone and made aware that he would need to move from the residence he was currently living. He was given 30 days to find a new residence.
On 4/27/2020, Mr. Brown advised Sex Offender Coordinator, Vanda Phillips, he was living at 48a 3rd Circle Conway, AR 72032 and his information was updated.
On May 13, 2020 at approximately 3:00pm, information was received that Mr. Robert Brown was staying at his previous address of 4 Jeffrey Ln. Greenbrier, AR 72058 for an extended period of time. Photographic evidence revealed that Mr. Brown was in fact there for six consecutive days with photographs taken a different hours of each day.
Mr. Robert Brown was arrested at the Faulkner County Major Crime unit on 5/27/2020 and is currently in Unit 2 of the Faulkner County Detention Center awaiting first appearance.
If you know of a sex offender not in compliance or if you have questions regarding a sex offender or sex offender laws, please call Sex Offender Coordinator, Vanda Phillips at 501-450-4917 or e-mail her at vanda.phillips@fcso.ar.gov or you may submit an anonymous tip at www.fcso.ar.gov