Level 3 Sex Offender Arrested
06/11/2019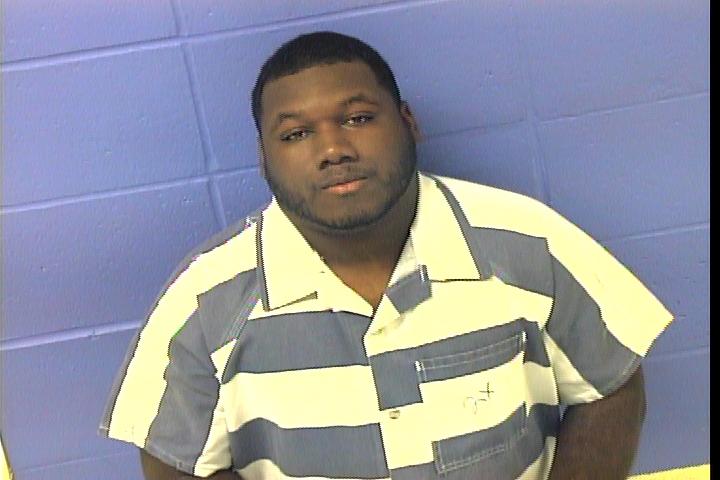 On June 11, 2019, Investigator Vanda Phillips was contacted by an anonymous citizen who wanted to provide information on Mr. Edward Garner, a level 3 sex offender.
The information given, he was living on Ivy Cove in Conway, AR at a residence which is right next to a school while he was registering as "Homeless".
The anonymous citizen also provided investigators with a snapchat code Mr. Garner uses.
Investigator Phillips was able to search the snapchat code and confirm this information. Pursuant to §12-12-906, Arkansas state law requires the offender to report any changes in residence, mailing address, temporary domicile ,employment, email, social network information in person to the local law enforcement agency having jurisdiction at that time of the change.
While further investigating, investigators learned Mr. Garner had been arrested in Jacksonville, AR on Saturday June 9, 2019 and bonded out on Monday June 10, 2019. He was charged with registered sex offender prohibited from entering a water park owned or operated by local government. This charge came from an incident where Mr. Garner was located at the Jacksonville Community Center. On the paperwork from his arrest, Mr. Garner provided them with the address 1610 Ivy Cove Conway, AR 72034.
On the afternoon of June 11, 2019, Investigator Phillips along with Mr. Garner's Probation Officer, Agent Padgett went to the listed address and contact was made with Mr. Garner. During the visit, Mr. Garner admitted to Agent Padgett that he stays at this address three to four nights out of each week. With this information, Agent Padgett was able to conduct a search of the bedroom Mr. Garner confirmed he stays under his probation search waiver. During the search, several personal items were located inside the bedroom, including Mr. Garner's Arkansas State Driver's License. His driver's license has not been updated since 2016 and reflected the wrong address. Pursuant to 5-14-130(1), it is a Class D Felony to provide false information to obtain identification cards or driver's license with incorrect permanent physical addresses. The address was separated by a privacy fence to an elementary school. Pursuant to 5-14-128, it is unlawful for a sex offender who is required to register and who has been assessed as a level 3 or level 4 offenders to reside within two thousand (2000) feet of the property on which any public, private, secondary school or daycare facility is located.
Mr. Garner was taken into custody and transported to Unit 2 of the Faulkner County Detention Center where he is waiting first appearance.
Mr. Garner will be charged with the following charges:
Charge 1: 12-12-904 (a)(1)(A)(ii) Failure to comply with registration and reporting requirements (Class C Felony)
Charge 2: 5-14-128 Registered Sex Offender living near school, public park, youth center, or daycare prohibited (Class D Felony)
Charge 3: 5-14-130 (1) Registered Offender-Incorrect permanent physical address on identification cards or driver's license prohibited (Class D Felony)
If you know of a sex offender not in compliance or if you have questions regarding a sex offender or sex offender laws, please call Inv. Vanda Phillips at 501-450-4917 or e-mail her at vanda.phillips@fcso.ar.gov or you may submit an anonymous tip at www.fcso.ar.gov