New Sex Offender
09/24/2018
Albert Lee Ussery, 61, of Greenbrier was adjudicated after negotiating a plea of guilty on September 6, 2018 in Faulkner County Circuit Court. He was sentenced to 180 months probation and to register as a sex offender. He has not been assessed by the Sex Offender Community Notification Assessment Program (SOCNA). His information is listed below.
SEX OFFENDER'S INFORMATION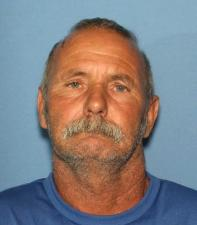 NAME: Albert Lee Ussery
RISK: Not Yet Assessed
RACE: White
SEX: Male
HEIGHT: 506
WEIGHT: 160
HAIR COLOR: Gray
EYE COLOR: Blue
DATE OF BIRTH: 9/28/1956
ADDRESS: 12 Timbercrest Dr. Greenbrier, AR 72058
DESCRIPTION OF CRIME: This offender was convicted of Sexual Assault – 2nd Degree on 9/6/18. Documentation indicates this offender touched two female relatives, ages 10 and 12, who were staying the night at his home on the breast and vaginal areas, both on top and underneath the clothing.
If you know of a sex offender not in compliance or if you have questions regarding a sex offender or sex offender laws, please call Investigator Vanda Phillips at 501-450-4917 or e-mail her at vanda.phillips@fcso.ar.gov or you may submit an anonymous tip at www.fcso.ar.gov