SCAM Alert
09/20/2018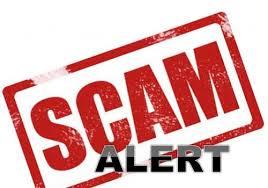 Faulkner County Dispatch has received several calls this week about two different scams. People are claiming to be a deputy with Faulkner County Sheriff's Office, the caller is stating the individual did not show up for Jury Duty and they would be arrested. Some of the calls have stated they are Judge Jim Baker and he would personally come arrest the individual. Callers have advised they are being asked to pay a large amount of money for warrants or the deputy would be enroute to their address. Several callers advised the male calling knows where they live and work. The phone number calling each individual is the same: 501-764-3664
Male subject is claiming to Deputy/Sergeant Jeffery Albright, Judge Jim Baker or Matt Rice.
The Faulkner County Sheriff's Office will not call, if you have a warrant. We WILL NOT ask you to pay large amounts of money or ask for gift cards.
The number which calls is not a number for Faulkner County dispatch. It may ring back as a non-emergency number, but it is not a number to get in touch with Faulkner County dispatch.
If you need to get a hold of our dispatch the Non-Emergency number is 501-328-5906