Ensono Donates Computers to FCSO
01/31/2018
Community partners are so important to the Faulkner County Sheriff's Office. Ensono is one example of a community partner we value and appreciate. The Faulkner County Sheriff's Office IT Deputy Luyet and Deputy Bledsoe were able to accept four laptop computers and equipment as a donation from Ensono. This equipment will help FCSO employees perform the task at hand more efficiently.
The following is a statement by Ensono:
"It is with a sense of appreciation that Ensono is making this donation to the Faulkner County Sheriff's Office. We are pleased to help with your efforts to upgrade your current technology, and in the process, improve the equipment in use by some of your officers. Thank you FCSO for your commitment to protect and serve!

Ensono delivers complete Hybrid IT services, from cloud to mainframe, tailored to each client's journey. Ensono has over 1,000 associates across North America and Europe. Their offices are headquartered in greater Chicago and approximately 100 associates are based out of their Conway facility."
On another note, the FCSO reserve deputy program would not exist if it weren't for amazing men and women who volunteer their time in service to this county. All reserve deputy's have full-time jobs and are, at times, required to sacrifice time at work to be able to help their community, especially during natural disasters. Three FCSO reserve deputy's happen to work at Ensono and one more will be attending reserve training in February. Sheriff Tim Ryals wishes to thank Ensono, each reserve deputy for their service, as well as the companies that allow them to participate.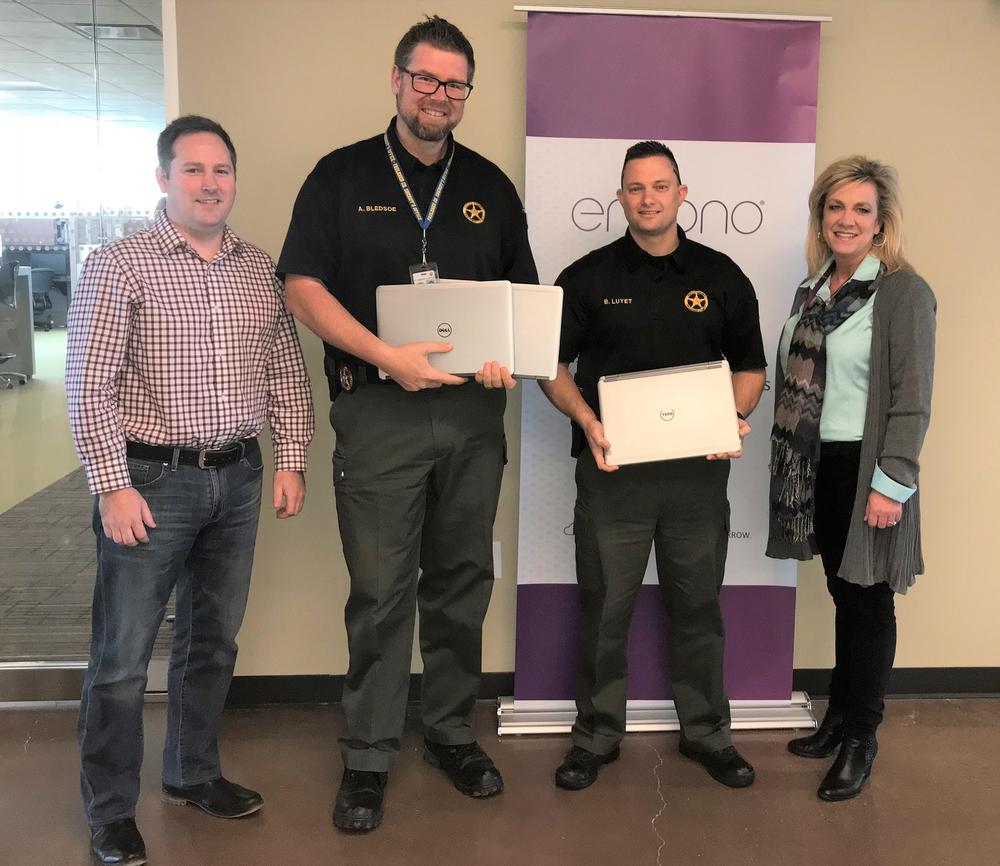 Pictured from left to right:
Jared Cook, Ensono Conway Systems Engineer and FCSO Reserve Deputy
Deputy Adam Bledsoe
IT Deputy Brent Luyet
Carol James, Culture & People Specialist/Volunteer & Community Outreach