*******UPDATE*******SILVER ALERT *** for Faulkner County Woman
03/11/2016

Silver Alert has been cancelled!!!
Joy Ealy has been found alive and safe!
Arkansas State Police

****Silver Alert****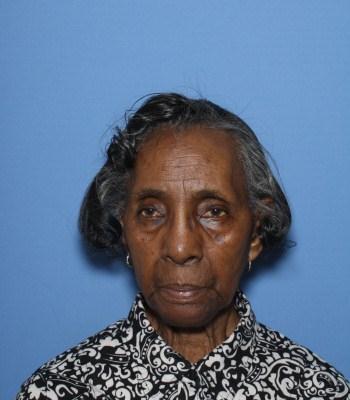 The Faulkner County Sheriff"s Office has requested activation of a Silver Alert. Point of contact for additional information is Lt. Chad Wooley - (501) 450-4914.
Joy Ray Ealy
Age and/or DOB: 6/5/1929
Missing Date: 3/10/2016
Missing from City: Damascus
Missing from County: Faulkner
Sex:Female
Race: Black
Height: 5'06"
Weight: 130
Hair: Black and gray, short/bob
Eyes: Brown
Complexion is described as: Unknown
Circumstances N/A The missing Individual was last known to be at 25 Docs Lane, Damascus . Last seen wearing Teal pajamas and no shoes.
Anyone having information should contact:
Faulkner County Sheriff"s Office (501) 450-4914
Login