Administration
The Administrative Division is responsible for recruiting, hiring, and training the most highly qualified personnel to staff both the Sheriff's Office and the detention facility. This process is conducted by the Professional Standards Section, which receives, screens, and investigates all applicants for employment. This section is also responsible for conducting internal affairs investigations.
The law enforcement profession is constantly evolving. In order to implement new technologies, comply with changing laws, and meet the increasing needs of the county's citizens, the Training Section staff researches, develops, and conducts comprehensive training programs for employees at all levels.
MEET THE ADMINISTRATION STAFF
Sheriff Tim Ryals
Tim.Ryals@fcso.ar.gov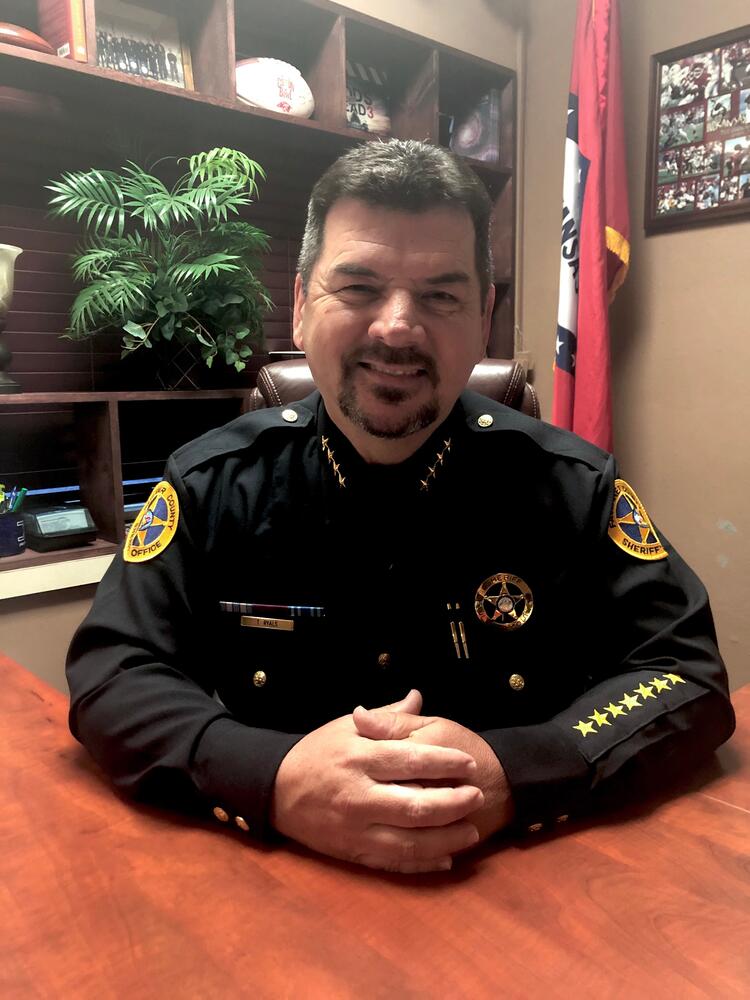 Sheriff Ryals has been a resident of Faulkner County for over 30 years and has worked in law enforcement for over 35 years. He is a veteran of the U.S. Army where he served in the 503rd Aviation Battalion Combat.

Following his service in the military, he moved into a career in law enforcement as a reserve deputy for the Saline County Sheriff's Department. From this volunteer position, he was hired on full-time and promoted quickly through the ranks - as jailer, patrol deputy, supervisor, dive team member, and narcotics investigator - and worked on a number of high-profile cases. After six years of service with Saline County, Tim was hired by the Arkansas State Police. Throughout his career there, he served in a variety of capacities including member of the Narcotics Section in the Criminal Investigation Division; pilot for the Aircraft Division; Trooper for the Highway Patrol Division Troops A and J that consisted of Pulaski, Faulkner, Lonoke, and Saline counties; member of the Drug Interdiction team; handler in the K-9 unit; and member of the SWAT team. His most prominent role was providing executive protection for then Governor Mike Huckabee.
Throughout his career, Tim has had the opportunity to work with many of the agencies within Faulkner County. He has the utmost respect for the men and women who represent these agencies - many of whom he calls friends.
Sheriff Ryals is a recent graduate of the NACo (National Association of Counties) High Performance Leadership Academy. He is also a graduate of the Agape School of World Evangelism. Previously, Sheriff Ryals attended the University of Central Arkansas and Black River University in pursuit of an education in Criminal Justice.
He was recently elected to serve on the board of the Arkansas Sheriff's Association as Executive Secretary. His former positions on the ASA Board include Legislative Chair, Sergeant-at-Arms, and Secretary/Treasurer.
In his free time, Sheriff Ryals performs with his church's worship ministry, ministers to others with spiritual guidance and advice, and serves his community through his support of Renewal Ranch and Soul Food Café. First and foremost, Tim loves spending time with his family. He is married to Wendy Ryals, who is currently a commissioner on the Arkansas Parole Board. Together they have five children and eleven grandchildren. He and his family are active members of the Conway Cowboy Church in Conway, Arkansas.
Chief Deputy Chad Wooley
Chad.Wooley@fcso.ar.gov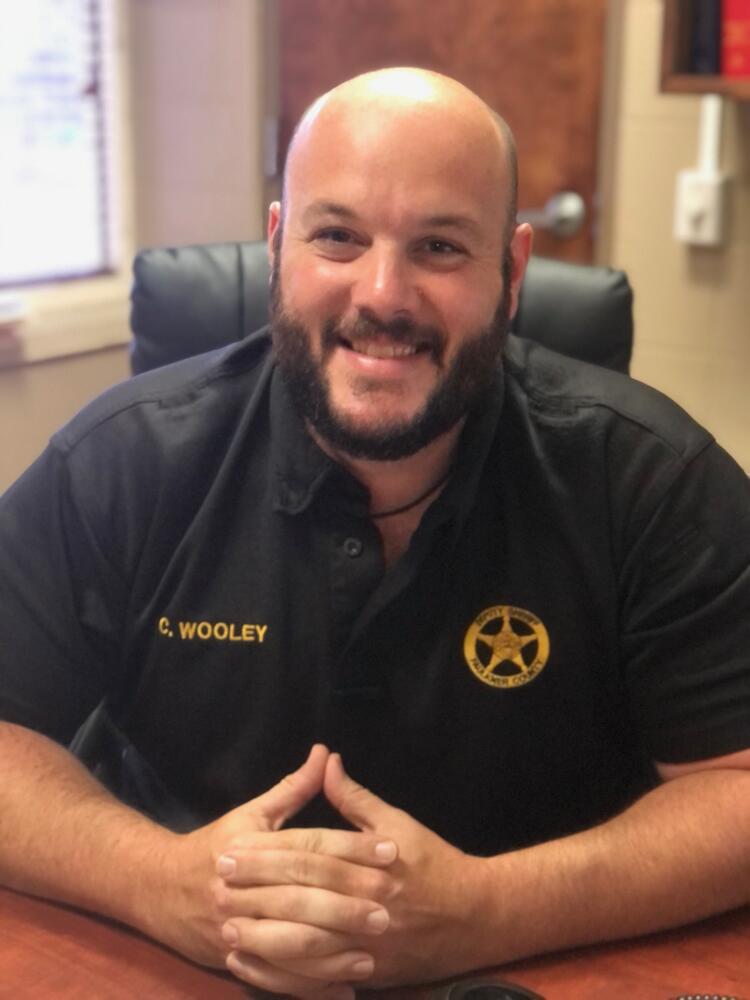 Chief Deputy Wooley was born and raised in Faulkner County.
He started with FCSO in January 2006 as a Reserve Deputy. In January 2007, he was hired full time and promoted up through the ranks of patrol to Corporal and then Sergeant. In 2011, he was promoted to the Major Crime Unit investigating homicides, property crimes, crimes against persons, and worked in the narcotics division for a short period of time. He promoted up to Sergeant over investigations until 2015 when he was promoted to Patrol Lieutenant under Sheriff Matt Rice. In 2017, he transferred back to the Criminal Investigations as Lieutenant under Sheriff Tim Ryals commanding the Criminal Investigation Division. In 2018, he transferred back as Patrol Lieutenant commanding the Patrol Division, managing the vehicle fleet and inventory, and commanding the Street Crimes Unit.
Chief Wooley joined the Special Response Team in 2013 as a founding member and later commanded the team until retiring from it in 2021.
Finance Officer Angie Wooley
angie.wooley@fcso.ar.gov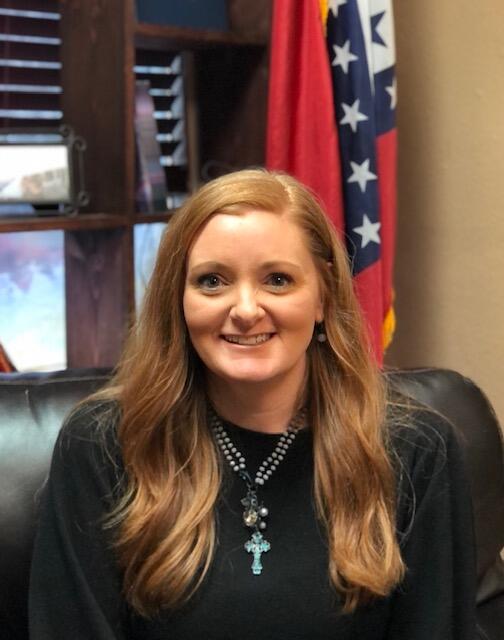 Angie Wooley has been employed at the Faulkner County Sheriff's Office for over 17 years. She started at the Faulkner County Sheriff's Office in 2004 as a Fines Clerk in the Front Office. In 2006 she was promoted to the position of Administrative Assistant, Sex Offender Coordinator, and Evidence Officer in our Criminal Investigation Division. She then was promoted to Finance Officer in March 2015.
Angie is tasked with the managing of the FCSO funds ensuring that the monies are spent according to fiscal policy. All processes and controls must be in place to ensure that funds are assigned to the proper department. She makes sure that safeguards are in place according to the recording of transactions, that the reconciliation of accounts is accomplished on a monthly basis, and that expenses conform with the budget.
Captain Jen Hillman
Jen.Hillman@fcso.ar.gov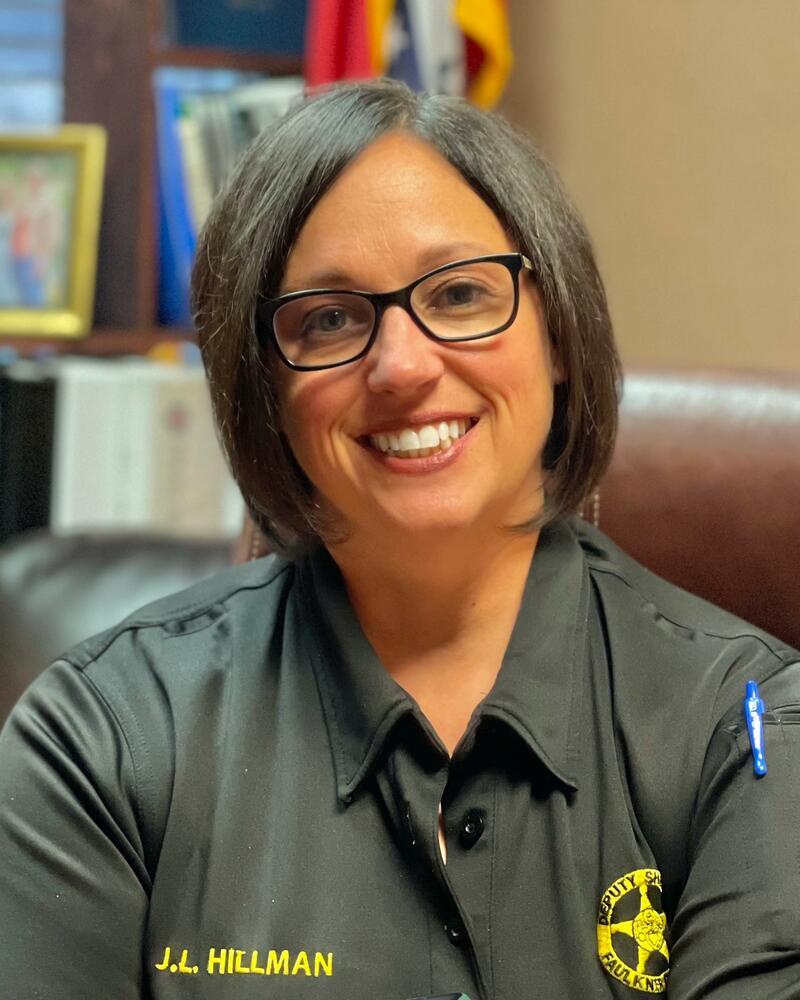 Captain Jen Hillman was born into a family of many veterans and law enforcement officers and is a Veteran of the U.S. Air Force. At a young age, she realized her life's passion would be to serve and protect.
Captain Hillman has served in law enforcement for over 25 years; the last 13 of those years have been with the Faulkner County Sheriff's Office. Over the years, she has been assigned to various divisions within the Sheriff's Office, and she has held the positions of Commander over Training, Administration, Dispatch, Patrol, and the Crisis Negotiations Team.
Captain Hillman holds a Bachelor of Science degree in Business Government from Liberty University, and she is currently seeking a Master's Degree in Counseling with an emphasis in Crisis Response and Trauma.
She is the mother of three daughters; a craftsman; an artist, a tenacious, loyal friend; and a devout Christian. She is passionate and dedicated to the Sheriff's Office. Her heart is not only to serve the community but to support the men and women of the Faulkner County Sheriff's Office.