Mack Dewayne Barnes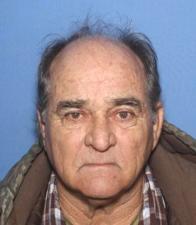 Address:
3 Lake Cove Drive
Conway, AR 72032
Scars / Marks / Tattoos:
Tattoo: Shark/R. Arm
Additional Info:
SOSRA (Sex Offender Screening and Risk Assessment) has no further details of this offense regarding the victim's ages. During his SOSRA interview this offender reported that his offense involved a 2 year old female and a 6 year old female.
Registered Sex Offender - Level 2
Sexual Battery by Adult/Victim Under 12 and Lewd and Lascivious Acts with a Child Under 16 on 9/28/1992 in Florida.